Selenium in the San Francisco Bay and Watershed
Reports and models which relate to the issue of selenium contamination in San Francisco Bay are listed below.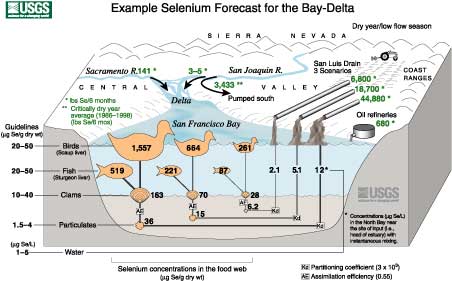 PDF 458 X 280 pixels 72 dpi 532 kb (same size as JPEG above)
NOTE: Some of the above documents are in PDF format which requires Adobe Acrobat Reader, a free utility from Adobe. If you do not have Acrobat Reader installed on your computer, please click here to download it from Adobe's web site.